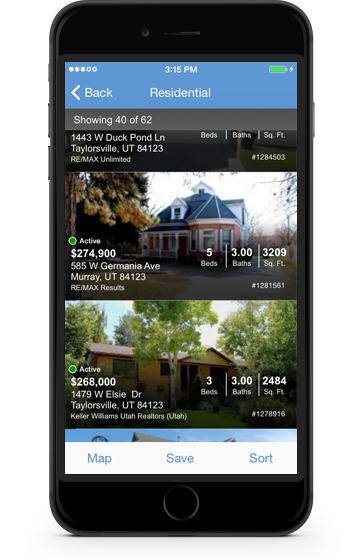 Up-to-Date Listings When You Need Them
Utah Real Estate iPhone App
Find the perfect home on the go with our new updated iPhone app. Browse our interactive maps, get detailed information, view photo galleries, and more.
Smart Finder: See a map listing of the available properties near your GPS location. Or, access your favorites list and saved searches while you're out.
Open House Alerts: See which open houses are available to visit.
Be in the Know: Receive instant notifications from your REALTOR®, or find the perfect pro.
Accurate Information: Real time data that is continuously updated from our MLS database.