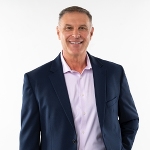 Coldwell Banker Realty (Union Heights)
About J. Michael Kener
I have been in the Real Estate business for over 20+ years. I come from a customer service industry and continues to believe that customers/clients come first.
I am an expert in marketing and provide individualized personal marketing for each listing. My hands-on approach and extensive knowledge of digital technology gives me a unique marketing opportunity and sets me apart from other agents.
other than Real Estate I also volunteer with several non-profits to make my community better
My dedication is unprecedented. it's more than just selling real estate every day it making sure that I'm an advocate for my clients looking out for their best interests
Professionalism is my number one duty to my clients and fellow Realtors. I will do everything possible to make sure my client's experience is the best possible.

UtahRealEstate.com is where real estate listings originate, and it is the most used property information platform for real estate professionals in the state of Utah. UtahRealEstate.com offers you the most complete and current property information available.
Find Utah Homes for Sale by City
Find Homes for Sale in Utah by Zip Code
I am mister notify