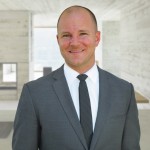 Equity Real Estate (Prosper Group)
About Craig Collette
I love homes! I love how different and full of personality they are! I also love good people! I spend a lot of time marketing homes! When I was 21 my father died and we had to sell our home quickly. I understand the importance of selling a home quickly and for the highest price. I know how important buying the right home in the right neighborhood is. I strive daily to be at the top of my business and give you the most accurate answers to all your real estate questions.
I have sold over 1,000 homes in my 15 year career. I am the broker owner of equity real estate in Orem with an office of 100+ active agents. I would love to help you in your home buying or selling journey. Please feel free to reach out to me anytime! Thanks so much
Additional Languages
Spanish

UtahRealEstate.com is where real estate listings originate, and it is the most used property information platform for real estate professionals in the state of Utah. UtahRealEstate.com offers you the most complete and current property information available.
Find Utah Homes for Sale by City
Find Homes for Sale in Utah by Zip Code
I am mister notify