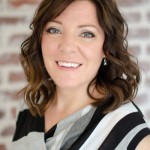 Holly Baldwin
Phone: 801-540-3226
Fax: 801-475-5075
Mobile: 801-540-3226
Mansell Real Estate Inc (Davis/Weber)
About Holly Baldwin
Holly is a "results-oriented" real estate professional that believes in full transparency with regards to all aspects of real estate sales. She has a reputation for being dependable, well organized and detail-oriented.
She considers prepping and staging homes for sale as one of her strengths. Her top priority, however, is to look out for her clients' interests and utilize constant communication to ensure a successful transaction from start to finish.
Holly enjoys building business relationships with many members of her community. First, she enjoys assisting real estate investors. She is a valued member of real estate investing groups and provides supports to others who use real estate investing as an engine to accelerate financial stability and success. Secondly, Holly is a military wife and often creates special connections and ends up with lifelong friends as she helps those in the armed forces. No matter who Holly has the privilege of serving, she always gives her best effort in reaching her clients' desired outcomes.
Holly is an Idaho native, college graduate and military wife whocurrently resides in Layton, UT with her husband, Brandon, and their five-year-old daughter, Lacey. Together they enjoy camping, motorcycling, traveling, and spending time with extended family.
UtahRealEstate.com is where real estate listings originate, and it is the most used property information platform for real estate professionals in the state of Utah. UtahRealEstate.com offers you the most complete and current property information available.
Find Utah Homes for Sale by City
Find Homes for Sale in Utah by Zip Code
I am mister notify