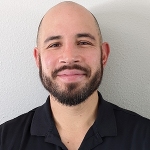 Steven Krambule
Phone: 435-764-2614
Mobile: 435-764-2614
About Steven Krambule
As a Cache Valley native and a full time Realtor since, 2003 I have a great knowledge of all different areas of the valley, as well as the real estate market here. I specialize in working with buyers, because I really enjoy meeting new people, showing them around this beautiful valley and helping then find the perfect house for their situation.
I am constantly helping people from all around the country relocate here. I have given many tours of the valley, taken lots of videos and pictures, and I really try to go above and beyond to ensure that a transition that could be stressful will be as smooth and enjoyable as possible.
Some of my favorite clients are first-time homebuyers. I remember what an exciting time it was when my wife and I bought our first home, and I love sharing in that excitement with my buyers. I realize that there is a lot to learn and understand, and it can be overwhelming, so I make sure that we take our time to ensure that every question is answered and that my buyers feel completely comfortable before we move forward.
I have had a lot of clients lately asking me the same question: should I buy an existing home or should I build? After working for a homebuilder for the past three years, I am able to give each client a very good perspective on that question, depending on their specific needs. I am very informed of all the different lots, plans, builders and pricing that are available in the valley. I will be happy to walk you through the pros and cons, show you any existing homes you want to see, as well as set up meetings with several different builders so that you can make the most informed decision for your family.
My promise to you as my client is to be there for you throughout the process, to make sure you understand and are totally comfortable with each step we take, and to work as hard as I can to ensure that you get the best possible house and the best possible price.
Additional Languages:
Spanish

UtahRealEstate.com is where real estate listings originate, and it is the most used property information platform for real estate professionals in the state of Utah. UtahRealEstate.com offers you the most complete and current property information available.
Find Utah Homes for Sale by City
Find Homes for Sale in Utah by Zip Code
I am mister notify