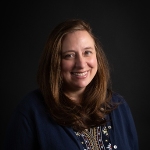 Ashley Jensen
Phone: 801-830-1717
Mobile: 801-830-2006
Other: 801-830-1717
About Ashley Jensen
I am originally from New Canaan, CT and moved to Cohasset, MA when I was in high school. I earned a B.A. degree from BYU majoring in advertising with a minor in business management. In 1996 I served a mission for the Church of Jesus-Christ of Latter-day Saints in Anaheim California Spanish-speaking.
I began my career working at an advertising agency in Salt Lake City as a media buyer. I then was hired by Disney as an Account Executive in their radio division in Los Angeles—selling advertising and promotions and advertising for KABC and Radio Disney. I specialized in selling sponsorships to events where clients could promote their brands and get into the hands of the people and worked with brands such as Breyers Ice Cream, Kelloggs and Horizon Organic. Several years later, I was recruited by Viacom to work for one of their radio stations in L.A.- K-EARTH 101.
In 2004, my husband Dave was offered a tenure position at BYU in the Philosophy Department and we purchased a home in Provo, Utah.
For eight years I worked as a Property manager. I executed leases, marketed properties, arranged for maintenance and repairs, even have experience with evictions. During this time, I learned much about the Utah rental market, which properties can be profitable, have demand and cash flow.
I decided to put my extensive marketing background and investment knowledge to use by becoming a Real Estate agent at Keller Williams. I am one of the most hard-working people in real estate- offering my clients the best service, dependability and integrity.
I love spending time with my husband and 4 children. I am an avid reader. I love to try new restaurants and also try to see as many plays & musicals as I can.

UtahRealEstate.com is where real estate listings originate, and it is the most used property information platform for real estate professionals in the state of Utah. UtahRealEstate.com offers you the most complete and current property information available.
Find Utah Homes for Sale by City
Find Homes for Sale in Utah by Zip Code
I am mister notify