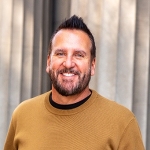 Joel Carson, ABR, CLHMS, CSP, CRS, e-PRO, MRP, PB, PSA, SRS, SRES, CNE, MCNE, VTRN
Phone: 801-673-3333
Mobile: 801-673-3333
About Joel Carson
My service in the U.S. Navy prepared me to fulfill my lifelong dream of becoming one of Utah's top Realtors. Through service to my country I learned focus, discipline, respect and a profound work ethic. Today, I am an award-winning real estate professional ranked #1 in Utah by REALTrends, Inc. and Newsweek Magazine with $75.7 million in gross real estate sales. In 2021 my total personal sales were $149,474,959 with 242 transactions.
As Utah Real Estate's President and Principal Broker, I take an active role in assuring my clients' success.This year Best of SLC named me Salt Lake City's Best Real Estate Agent. The organization (www.bestofslc.com) honored me with the same award in 2017.
PropertySpark (www.propertyspark.com) recently ranked me #1 in its "Best Top 50 Utah Real Estate Agents on Social Media." Home sellers can rest assured their properties will be properly marketed where it counts!I am honored to be a "Best of Zillow" Premiere Agent with a 5/5-star rating from 219 real, verified client reviews.
Utah is my lifelong home. It's an easy sell for me. I'm grateful to be able to personally appreciate the awe and wonder of Utah's four distinct seasons. Utah's culture, economy and unmatched beauty have played a major role in the seasons of my life.
Whether you want to buy/sell property on the Wasatch Front or Wasatch Back, I would love the opportunity to earn your business. I am very familiar with properties and markets in The Avenues, Sugar House, Holladay, Cottonwood Heights, Millcreek, Sandy, Downtown, 9th&9th, 15th&15th, and Harvard-Yale districts.

UtahRealEstate.com is where real estate listings originate, and it is the most used property information platform for real estate professionals in the state of Utah. UtahRealEstate.com offers you the most complete and current property information available.
Find Utah Homes for Sale by City
Find Homes for Sale in Utah by Zip Code
I am mister notify